SUZANNE HENSON
Campus Director

Instructor: Academy History
Suzanne was born and raised on Long Island, in New York. At sixteen, her family moved cross-country to Southern California. Soon after, she met her future husband, Corbin. They attended San Diego State University together, and she graduated in 1995 with a BA in Psychology with an emphasis in Child Education. Suzanne intended to teach elementary and special needs education, but God called her in another direction. He called her to homeschool. Prior to starting a family, Suzanne held a wide range of positions from administration in the fields of hi-tech and biotech to Assistant to the Deputy Mayor of San Diego.
Suzanne became a mother in 2001 when her twin boys abruptly entered the world as preemies. As a new stay-at-home mom, she found her place volunteering in many organizations. Their family became "almost" complete when their daughter was added in 2003. The Henson family moved to Colorado in 2006. In 2012, they welcomed another girl and boy into their family through adoption.
Corbin and Suzanne have been married for twenty years. They have five precious children and are in their eleventh year of homeschooling. She has been a board member for her Mothers of Twins group, MOPS group and Hearts at Home Homeschool Support group. Their "creative-type" daughter led them to find Artios Academy in 2012. Since that time, all of her children have become Artios students. She is passionate about her family, advocating for special needs, adoption and homeschooling. "We love Artios! It has been a blessing to every person in our family."

KATHI CURTIS
Program Director: Artios Academy of Arts and History
Instructor: Elementary, MS & HS Literature and Composition
Kathi graduated from The College of William and Mary with a B.A. in English Literature in 1994. She then pursued her M.Ed. in College Student Personnel from The Pennsylvania State University, where she met her husband, Steve. After graduation in 1997, she worked in colleges as a career counselor and academic advisor. During a three-year secondment in London for her husband's work, they decided to start a family. Kathi fully intended to return to work once her children began school, but God had other plans. It was then that she felt called to homeschool her kids, and they've been at it ever since. After living in the greater metro New York area for eight years, they packed up and moved cross country to Castle Rock in 2013. She loves living in Colorado with it's beautiful sunsets and plentiful sunshine. She is passionate about teaching literature and loves helping kids to think critically about what they read. Their family is grateful to have found the Artios community, which provides an excellent musical and artistic education for their two creative daughters.
PLACEHOLDER
Program Director: Artios Conservatory
Instructor: Musical Theatre, Directing, Acting III/IV, HS Drama Club Director
Jeanette is a 2011 graduate of the Artios Academies of Gwinnett. She was involved in numerous productions while in the program and completed a double major of Music and Theater. For several years after graduation she had the privilege of serving as an intern, the musical theater director, and scriptwriter for the Artios Outpost summer camps. In May of 2016,  Jeanette completed her college degree at Colorado Christian University, a BA in Music Theater.
On January 8th of 2016, Jeanette married the love of her life, Jordan Lane. Together they are excited to see where God takes them and what new adventures He has in store. They both have a love for the arts and are passionate about equipping students to be excellent in their craft, but, more importantly, to be firm in their values, standards, and faith.
Throughout her college career, Jeanette had the opportunity to be heavily involved in the arts, particularly music and theater. In both 2012 and 2014, Jeanette received first place in the musical theater division of the National Association of Teachers of Singers competition. She has studied acting under Sanne McCarthy as well as Jenny Stafford and receives private vocal training from Steven Taylor, Dean of the School of Music at CCU. She has also been involved in producing the first CCU student led talent show, CCU's Women's Choir, Vocal Jazz Ensemble, and a Musical Theater Ensemble. In 2015 Jeanette was honored to receive the Hodel Prize Scholarship for Superior Performance in the CCU School of Music.
Having been involved in so many aspects of the arts at Colorado Christian University, Artios Academies, and more, Jeanette has been blessed to not only develop the skills and gifts God has given her but to realize a passion for teaching the next generation those same principles she has been privileged to learn. As Conservatory Director for the Littleton campus, Jeanette is excited to develop, grow, and equip this program and the students involved to be first and foremost reflections of our Lord and Savior, Jesus Christ, second, excellent in the skill sets God has gifted them with, and lastly, "thoroughly prepared for every good work." (II Timothy 3:17)

JILL ALLEN
Teacher's Assistant: Art
Jill graduated in 1993 with a B.S. in Human Services and Psychology from Friends University in Wichita, Kansas. She moved to Colorado from Kansas in 1993, where she took a job at Focus on the Family, coordinating volunteers for national conferences and events. It was during this time that she started her coursework in Christian Leadership from Fuller Theological Seminary, graduating with a M.A. in Christian Leadership in 2001. She met her husband Stephen that same year, and they married in 2002 and were blessed with a beautiful daughter in 2004.
Jill has a distinct love and passion for family. It is her belief that Christian families can be strong vehicles for spreading the gospel message of Jesus. So when Jill married and she and her husband started to have a family, she knew she wanted to build and nurture a strong sense of family into their home.
It was her belief that a way to build and nurture a strong sense of family into their home was to homeschool. She also felt a distinctive call to teach. Jill found Artios in 2016, when she was looking for a history and fine arts program to add to their homeschooling curriculum and became a teacher assistant for the Artios Littleton Campus that same year, assisting children in art.
Jill loves singing, art, dance, and musical theatre, and looks forward to working with your children in art at Artios!
PLACEHOLDER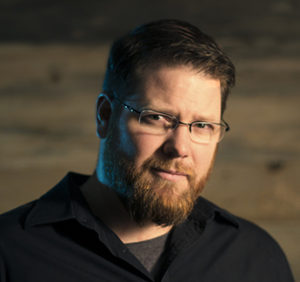 NATHAN BLAIR



Artios Conservatory: Intro to Media Arts, Graphic Design I/II, Graphic Arts & Media Lab
Nathan began his creative career as a graphic designer, but a request from a client looking for a quality video for their website changed all that.  Fast-forward several video projects later, and Nathan was on the doorstep of a life-changing decision. God had been calling him to transition into becoming a filmmaker. Nathan hesitated at first, unsure what that would mean for his family and design career. But after serious commitment to prayer and clear affirmation, he moved forward into the world of film and established Kingdom Sight Studios in 2013. Since that time Nathan has written and directed two feature films and is in pre-production on his third.
After establishing Kingdom Sight, Nathan began praying for someone to aid him in the process. God had that already planned. Nathan and Mike Flack went to the same church in Golden, CO and began discussing first a music video, then a short film, then a feature, and during that time became great friends. With Nathan taking on the visuals and direction, Mike would take on the task of sound and score. Together they have created a high quality product, and something that Nathan calls, "God inspired."
Nathan's main goal in filmmaking is to create Christian films that look Hollywood but carry a message of Christ. He has begun to teach film classes for high school students and has a vision for creating a place other Christian filmmakers, actors, producers, writers and movie lovers alike can come and share their vision for God's stories.
"Film has the capacity to capture a person's full attention. All of a movie's elements work together to tell a story that for two hours catapults you to another time or place.  The combination of the senses, with the mind and the heart, is what makes movies so powerful.  We are free to imagine the "what if" and visualize how our lives could be different. They allow us to empathize with another person's struggles, or realize we're not alone. Movies are a powerful means of spreading God's word. Movies move people. My desire is that they move people toward Him."
Nathan lives in Westminster, Colorado with his wife and four children.

CANDACE DIXON
Preparatory: Chemistry; MS General Science; Physical Science
Candy has been teaching math and science for many years in the Denver area; serving in public, Catholic, and Christian schools.  About twenty-five years ago the Lord instilled in her a passion for Creation Science. She has studied at the Institute for Creation Research (when it was near San Diego, CA), has visited the Answers in Genesis Creation Museum in Kentucky, and is an active member of Rocky Mountain Creation Fellowship.
God's creation is an awesome and magnificent reflection of who He is. Candy desires her students to learn to love science as they study it from a Christian worldview. Students need to learn how to distinguish "good science" from "bad science".  We all must learn the truth in order to discern the lies of the world regarding scientific origins, issues of life and death, and the supposed advances of science (i.e. stem cells and genetic engineering).  We must decide whether to rely on God's Word or human reasoning.
Candy and her husband Ken have been married 49 years and have 2 grown sons. Their elder son and his wife live in Canon City, CO and have an 18-year-old son and 7-year-old daughter. Their younger son and his wife are missionaries in Costa Rica and have 2 daughters (ages 13 and 7) and one son (age 11).  Grandchildren are truly a blessing and delight from the Lord.

DAPHNE FINE
Artios Conservatory:  HS Chorale Director, Worldview
Daphne Fine attended Oklahoma Baptist University on a full academic and vocal music scholarship, earning a degree in Vocal Music Education in 1994. She worked primarily in church music from 1994-2000 while teaching voice and piano lessons at home. During that time, she directed children's choirs all the way up to senior adult singers, performing choral literature and directing multiple musical productions with various age groups.
In 2000, with the birth of her first child, Daphne began a season as a stay-at-home mom. During that time, she received training in early childhood music education and taught "Babies Make Music" with Mars Music stores for one year. Following this, she directed choirs for a private homeschool preparatory program in Oklahoma City for two years.
She has been married to her husband Don for 18 years, and they have three children, whom she homeschools. Daphne is actively involved in ministry alongside Don, who is the Family Pastor at Orchard Church in Brighton, CO.
Her desire for students involved in Elementary Chorale is to assist parents in equipping their children both spiritually and musically for a life lived fully worshiping God. She is convicted that music should spring from a heart of love for God and be expressed with the best we have to offer Him – excellence!
Daphne offers private piano lessons for those who are interested in pursuing music. This is encouraged for students who will be entering the audition process for colleges and other opportunities, such as the Bob Jones University Fine Arts Festival.

ROBIN KELLY
Artios Academy of Arts and History: Art
Artios Plus: Elem/MS Art Club
Robin Kelly has enjoyed 33 blessed years with her husband Ken, who is a pastor at Foothills Bible Church. They have three lovely daughters, two phenomenal sons-in-law, an energetic three-year-old grandson and a delightful one-year-old granddaughter.
Robin's love for art began at an early age, growing up in a home where art in many forms was always appreciated and valued.  Her father has been a semi-professional photographer from his youth and taught her about composition, color, and value. In school, she had the gift of having art instructors who were inspiring! They helped develop her skills and encouraged her to continue to enjoy art beyond the classroom and become a lifelong art student. She has taken several art classes over the years and desires to keep honing her skills as long as the Lord allows.
Robin has had the pleasure of teaching elementary art for four years at a Colorado Virtual Academy weekly homeschool group. Her greatest joy came from watching children start the year with a negative attitude toward art and end the year with an enthusiasm for art!
Robin has that same desire to foster the creative juices in each and every student at Artios, as well as to instill an appreciation for the artists and artwork they will be studying. Additionally, she wants to encourage your children to learn to look at the world around them as the beautiful and purposeful handiwork of our Creator God. God delights in His creation that is both wild and ordered at the same time. Being made in His image, we can learn to delight in our creations as well.

JORDAN LANE
Artios Conservatory:  Fundamentals of Music, Audio Technology
Artios Academy of Arts and History: Music
Artios Plus: Elem/MS Drama Club Director, Elem Chorale Director

Jordan Lane grew up in and around Artios Academies, began his arts instruction in their primary program, and continued at the Gwinnett, Georgia Artios location through the seventh grade. After his family moved to Colorado, the Artios Academies of Monument, Colorado was established, and he became a student there. In high school Jordan enjoyed playing baseball as a catcher with both the Buena Vista High School and South Park High School baseball teams; and in September 2010, he attained the rank of Eagle Scout from The Boy Scouts of America. In May 2011, Jordan graduated high school with a Fine Arts Major from the Conservatory program at Artios of Monument under the watchful eye of his mom, who just happens to be the Executive Director of Artios Academies!
Jordan's college studies have consisted mainly of arts-related courses such as Acting, Music Theory, Elements of Production, Set Design, Voice, Piano, and many others. He is currently in his third year at Colorado Christian University, pursuing a B.A. in Music. Jordan is also the owner and founder of a Christian piano studio: 'Set Apart Studios,' where he is the lead instructor.  When he has free time, Jordan enjoys hiking, camping, rock climbing, rappelling, backpacking, and other outdoor activities.
In the past, Jordan appeared in numerous theatrical productions with the High Country Fine Arts Association including roles as Tevye in Fiddler on the Roof and Tommy in Annie Get Your Gun. He now enjoys serving as a member of the Production staff for the Artios Academies of Littleton Drama Clubs. His work there has included: acting as the Technical Director and Assistant Director for the fall 2013 production of The Lion, the Witch, and the Wardrobe; serving as the Technical Director and Assistant Music Director for the spring 2014 production of The Pirates of Penzance, and, most recently, fulfilling the role of Technical Director for You're a Good Man Charlie Brown and Our Town. He loves working with children and is striving to use his love for music, singing and acting as an opportunity to reach the hearts of the students for God.

ZACH MILLER
Teacher's Assistant: HS Film Club
Zach Miller knew at the age of seven that God was calling him to media and storytelling.
He has been involved in the arts and media production since 2009 when he helped on the production of a television series. Since then he has worked on the sets of two movies and mentored under several different filmmakers.
He graduated from Artios Conservatory in 2017 as a Fine Arts Major. His involvement with Artios included several theater productions including The Pirates of Penzance, You're a Good Man Charlie Brown, Our Town, Comedy of Errors, Chitty Chitty Bang Bang, Little Women, and Suessical. 
Growing up, Zach attained the rank of Eagle Scout in 2013, served on many different ministries in his church (including an Israeli and hip hop dance team), helped lead a worship team/ bible study, and this past summer, worked on staff at Faith Bible Chapel coordinating a bible school with 12 high schoolers.
He now manages a DJ business with his brother called Authentic Event Services, works as a character actor for a children's birthday party company, teaches Intro to Media Arts and Photography at Artios Academies of Castle Rock, works as a teacher's assistant for drama club at Artios Academies of Littleton, and is going to school almost full time through an online college program, Integrity College Solutions. He is also working to graduate from Tomas Edison University with a bachelor's degree in business management.
One day Zach plans to start a media production company based off his life verse, Zechariah 1:3:
"Therefore tell the people: This is what the Lord Almighty says: 'Return to me,' declares the Lord Almighty, 'and I will return to you,' says the Lord Almighty."

MARIA SCHEFFEL
Artios Academy of Arts and History: Theatre
Artios Plus: Elem/MS Drama Club Choreographer
Maria graduated in May 2016 from Colorado Christian University, where she had the opportunity to study Business Administration, Musical Theatre, and Political Science. She has, over the course of the last few years, developed a two-fold passion.
First, she has fostered a love for music, theatre, and the performing arts. Maria grew up in music and dance lessons, and was actively involved in choir, musicals, plays, handbells, vocal jazz, and other various performing opportunities during her time at Colorado Christian University. This also included being the University Women's Choir Assistant Director for two years and the student Assistant Director for the musical this past spring. She studied acting under Sanne McCarthy, as well as under Jenny Stafford, and receives private vocal training from Steven Taylor, the Dean of CCU's School of Music. She also has enjoyed teaching ballet, tap, jazz, lyrical, and musical theatre at a studio in Castle Rock and performing as a Character Actress for the Denver-based company Wands and Wishes Occasions.
Second, she enjoys marketing, logistical planning, and leveraging business opportunities to further a given company's goals and mission. Both through her degree and real-world experience, she has enjoyed work on marketing strategy and development, social media management, organizational leadership, and business finance. She has served as an intern in the Colorado State Senate, a project manager for an esteemed Denver-based PR firm, an administrative assistant for several companies, and a freelance marketing consultant for several small firms. Maria is excited to join the Artios family and is looking forward to investing in the next generation of leaders and furthering the mission and values of Artios!

MARY SORTENBERG LANGEWISCH
Artios Conservatory: Drawing and Painting III/IV
Mary Sorteberg Langewisch is an artist born and raised in Colorado. She is inspired by the light, colors, and textures in nature. Her work consists mostly of oil, acrylic, or watercolor painting, but she has worked in other mediums as well. To her, art is meant to be beautiful and leave an impression in your mind, much like nature does. Professors at the secular college Mary went to have described her work as having a light that seems to glow from behind the canvas. Her mission as an artist is to mimic the beauty that God created and also to teach others to do the same. She believes art can be directly used by God, and the possibilities are endless.
In 2004 Mary started her own business. Mary is the founder, owner, artist, and teacher of Fragile Glory Impressions Art studio, which is devoted to bringing art classes to children and adults, as well as providing custom commissions, and selling art products (note cards, journals, etc.). She now teaches up to 100 students every semester out of her studio located in Littleton and at homeschool groups and home classes. She's creating new art products every year and getting her artwork on display in the Colorado area.
Mary's goal is to have a large studio and gallery location in an inspiring business savvy community were people of all ages can come to learn, make beautiful art, learn about business, and display their creations. She believes art has a strong place in sharing the gospel and in missions. Her goal for herself is to continually find ways to directly use art to serve God. It is important to Mary that her students who consider pursuing art understand not only the techniques associated with the mediums they want to focus on, but also learn how to reflect God in their work and use it for his glory. In July 2016, Mary became Mrs. Langewisch.