Welcome to Artios Gwinnett!
Artios is known as the most creative and integrative approach to educating the whole-hearted child. For nearly 25 years, the leadership of Artios has been partnering with parents in various ways to guide every student to his or her fullest potential in Christ. Our unique approach to education utilizes the arts and academics to reach the hearts of homeschool students while educating them from a Biblical Worldview.
Artios Gwinnett HS Drama Club is proud to present….
Colliding Views
October 6th, 7th, and 8th
Works from Edgar Allan Poe, Lewis Carroll, and George MacDonald will be presented in a modern, theatrical setting under the direction of author and playwright, Alysha Mitchell. We know that the lens through which we see the world influences our words, actions, and thoughts. The chosen pieces that will be performed highlight the "colliding" worldviews that influenced the lives and art of these famous, and sometimes infamous, writers.
Due to the more mature content and wording of the literary works involved, this production is recommended for audiences upper-elementary age and older.
Tickets are now available! Click here to order!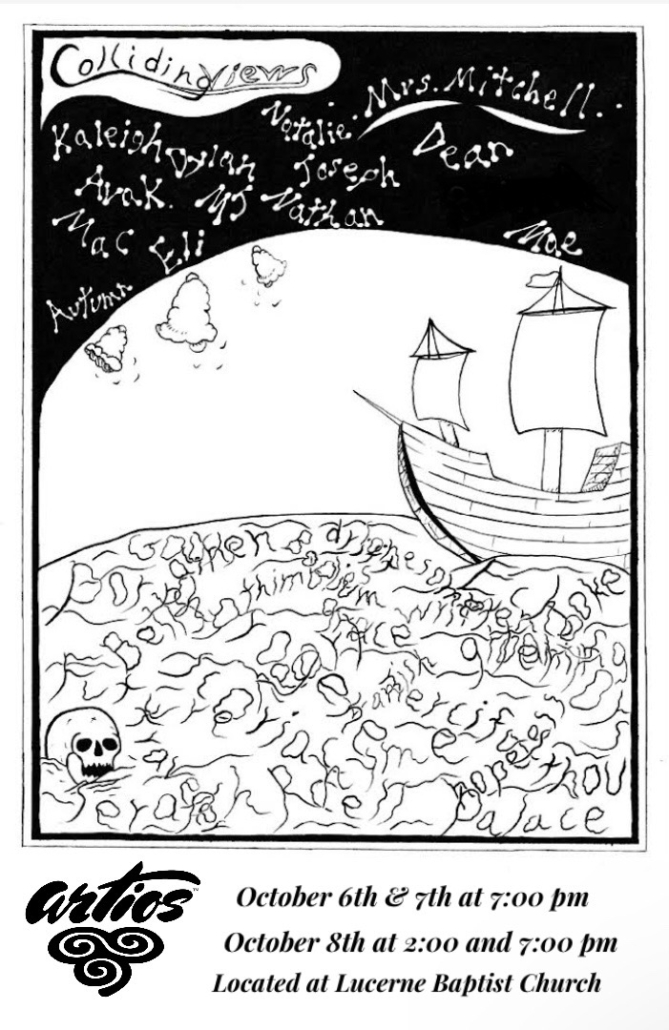 Scroll down and take a look at what we have to offer your students and families next year. Contact us using the form below for any questions you may have about our programs. 

Our campus is located in the heart of southwest Gwinnett, near Stone Mountain. If you are looking for our sister campus in northern Gwinnett, you want Artios Academies of Sugar Hill.
PLUS and ACADEMY SCHEDULE
New Student Applications for 2022-23 are closed.

ARTIOS ACADEMIES OF GWINNETT
Phone: (404) 661-3735
Email: kharvie@artiosacademies.com
Mailing Address: 4002 Hwy. 78, 530-323, Snellville, GA 30039                  
School Address: Lucerne Baptist Church, 4805 Stone Mtn. Hwy, Lilburn, GA 30047
Classes meet Tuesdays & Thursdays