Want a glimpse of the Sugar Hill Faculty's personality? Simply click their headshot!
JOHN LANE
Owner/Director
MS and HS Worldview; Advanced Film/Video; Jr. Film Club; Elements of Production
John is a 2004 graduate of Artios Conservatory. Having grown up in Artios, gone to college, and returned to Artios, John has seen the need for a program that teaches the arts and academics with a creative and integrative approach and strong emphasis on a Biblical worldview. Having been the recipient of such an education while at Artios, he knows and understands the value that it holds. He views it as a privilege to be a part of Artios and assist parents in raising students who are "Fully Prepared."
WINDY LANE
Owner/Director
Advanced Choreography Club; Choreography Essentials; Ballet, Tap and Jazz Technique
Windy Lane received a degree in Dance Leadership from Grace College of Divinity in Fayetteville, NC. She has had the privilege of serving as a dance teacher and theatrical choreographer for professional youth theaters, dance studios, churches, and schools around the country for over seventeen years. Windy's passion for the arts led her to meet her husband, John Lane, back in 2010, and the two now have two beautiful girls, Riley and Raegan. John and Windy have been working alongside each other in many ways over the years as teachers, show directors, traveling summer camp directors, and now co-owners of Artios Academies of Sugar Hill. Windy considers it an honor to work with her husband daily, as they both share in a passion for leading and teaching the next generation what it means to honor and glorify Christ with the gifts God has given them.
JACKIE THOMPSON
Program Director: Preparatory and Artios Academy of Art and History
French
Jackie graduated from Grace College in Indiana with a BA in Bible and French.  It was there that she met her husband, Dan, and they served together for 30 years in church ministry, where Dan was a pastor. Jackie was a pioneering, homeschooling mom for 22 years and has 3 married daughters and 11 grandchildren, all of whom have graduated or will graduate from Artios Academies!
BEN TOLER
Artistic Director
Advanced Acting; Directing; HS and MS Drama Club; HS Choir; Worldview
Ben Toler grew up in South Central Pennsylvania with his parents and three siblings (all of whom have worked for Artios at one point or another except his mother). He graduated from Bob Jones University with a Bachelors Degree in Church Music in 2009 and a Master's Degree in Theatre in 2012. Since then, he has worked with some of the most successful professional theatre companies in the Atlanta area and has earned over 5 years of experience as a theatre teacher, musical director, vocal coach, and show director and designer. He loves leading worship at his church, writing music, and hosting parties and dinners with his beautiful wife, Lana. He is best known as the bearded man, Coach Ben, and the "big kid in a suit".
STACIE LEE
Administrative Assistant
Stacie grew up in Greenville, South Carolina and graduated from the University of South Carolina with a Bachelor of Media Arts. She met Mike Lee, her husband of 20 years, in the computer science graduate program at Clemson.  She worked as a computer network engineer before becoming a stay-at-home mom of two girls and two boys. Annabelle, Michael, Mary Beth and David began homeschooling with Artios in 2008, and Artios has been our extended family ever since. Stacie started working as the Administrative Assistant in 2013 and enjoys being able to be very involved with her kids' school community.
AMY DAVIS
Business Manager
Amy Davis grew up in North Carolina and graduated from the University of North Carolina with a Bachelor of Science in Business Administration with a Concentration in Accounting.  She met Bryson Davis, her husband of 21 years, while she was still in college. She worked as a Corporate Risk Manager/Controller on the trading floor in the corporate office of Bank of America and their subsidiaries, before becoming a stay-at-home mom of four daughters. Abi, Addison, AJ and Ava began homeschooling with Artios in 2004, and Artios has been a huge part of their lives since. Amy started working at Artios in 2009 and took over as the Business Manager in 2016. She enjoys being a consistent part of the Artios community.
COURTNEY BLACKSTON
MS and HS Writing Mechanics
Courtney grew up in Cumming, GA, although she has traveled all over Europe, North, Central and South America. She was home-schooled from 2nd grade through graduation and then graduated with honors from Kennesaw State University with a B.A. in Spanish and a minor in French. She met Jeremy Blackston, her husband of 14 years, during that time. She's worked many various jobs, but most recently taught Spanish at Artios of Gwinnett for five and a half years before deciding in 2012 to stay home with her two children, Lily (11) and Eli (6). She's now thrilled for her kids to be attending Artios as well as be back teaching, this time middle school and high school writing mechanics.
PAT DANIEL
Academy Art
Pat grew up in Sandy Springs, Georgia and graduated from the University of Georgia with a major in Management Information Systems. She met her husband Mark at UGA, and they will have been married 30 years this December. She worked as a programmer/analyst/designer with Andersen Consulting and as a part-time analyst/consultant to Atlanta Gas Light before deciding to stay home full time with their 4 children, Connor, Erin, Jennifer and Kathryn. Jennifer and Erin were very involved with Artios for almost all twelve years of their homeschool journey, primarily in drama, dance and art. They graduated from Artios last year, leaving at home only the youngest, Kathryn, who is currently homeschooling her 9th grade year. 
KAREN DIAL
MS  and HS English; Intro to Media Arts
Karen Dial teaches Literature for High School and Middle School in our Preparatory Program as well as Intro to Media Arts for our Conservatory. Her education includes a BA in both Visual and Theatre Arts as well as Biology from Presbyterian College, to which she had earned a full academic scholarship. She has spent seven years in broadcast and cable television production, writing and producing commercials and documentaries. She has written and e-published a Christian novel for Kirkdale Press, entitled The Lotus Keeper, on the fight to end human trafficking. Having homeschooled two Artios graduates, she is currently enjoying that empty-nesting life by serving in her church's prison ministry.
ZORHA GUTIERREZ
Pre-Algebra; Algebra 1/2; Pre Calculus
Zohra Gutierrez has been teaching for over 20 years and loving every minute of it.  After graduating from the University of Northern Colorado with a Bachelor of Arts in Math Education, she accepted a position teaching middle school math in Texas, spending 10 years in public schools. During this time, Zohra earned a Master of Arts in Educational Leadership and Cultural Studies from the University of Houston, while adding a certificate to teach English to Speakers of Other Languages. She then spent several years teaching English to international students until relocating to Johns Creek with her family. Since then, Zohra and her husband, David, have been busy raising and homeschooling their five children, with Artios being an important component of that endeavor.  She currently teaches middle school math through pre-calculus and AP® Statistics at several homeschool programs. While math is her first and foremost teaching field, her real passion lies in building relationships with her students and sharing a small part in their success as they discover the unique path in life to which God has called them.
RENEE HANNA
Academy Drama
–
BRANDY HUNEYCUTT
Minis Art and History; Lower Elementary History and Literature; Costume Construction
Brandy Huneycutt grew up all over the US as an Air Force brat. She met her husband Chad at Furman University while she was perusing a BA in Elementary and Early Childhood Education. After several years teaching in the GA pre-k program, she began homeschooling her two children. 13 years later she has a senior and a 7th grader.  Artios of Sugar Hill has been her second home for the past 11 years.
This year she is teaching minis (pre-K – 1st) art and history, lower elementary (1st-3rd) history and literature, and a costume construction elective for high schoolers. She also heads up the Sugar Hill costuming department.
HEATHER KENT
MS and HS History
Heather grew up in Maryland and Florida and was blessed to graduate from a performing arts high school with a major in music. It was a wonderful way to experience high school, and she is thrilled that her children now have the opportunity for a God-centered arts education. Heather graduated from the University of Florida, where she studied Psychology and Education, and met her husband, Sean. After graduating, Heather taught Special Education, and went on to earn her Masters of Education in Communication Disorders and Special Education from Georgia State University. Mom to Cole, Colin, Caroline, and Cade, Heather loves running, reading, music, and anything that involves history.  She has been a history buff since she was a child and loves to share that passion with her students at Artios. The Kent family is new to Artios this year, but thankful to have found a place that loves the arts as much as they do!
VANESSA LEAP
HS Spanish 1/2
Vanessa Leap was born in Lima, Perú. She graduated in Business Administration and Marketing. She worked as Sales Manager in a large company in Perú for several years until she moved to the United States to marry her husband of fifteen years, David Leap.  They have two daughters, Amanda and Rebecca. In her second year of working at Artios, her daughters started attending the school. When she moved to the US she started working at Home Depot as a sales associate, where she realized how important having a foreign language is. Her daughters attended public school for 1-2 years before she started homeschooling. "We not only changed schools, we changed our lives." Both foreign languages and homeschooling became an important part of her life and putting these things together, she started working as a Spanish teacher/tutor to homeschoolers five years ago.  "I am thankful for the plans that God had for me." She loves teaching Spanish, the language she grew up with. 
JESSIE LEGG
Intro to Theatre/Act I; Beg. Choreography Club; Academy Drama; Prep History; MS Drama Club; Private Lessons- Dance, Theatre, Voice, Art
Jessie is a 2011 Alumnus of Artios Academies of Lilburn, Georgia. She graduated from Grace College and Seminary in 2014 with a Communications Degree, specializing in Public Speaking and Theatre Arts, with a minor in Visual Arts. She has a long history as a performer herself and began coaching and teaching as a senior in high school. She has had the privilege of holding many teaching and Arts-leadership positions in the last decade and is thrilled to be "at home" with her Artios family in Sugar Hill. Jessie is absolutely passionate about the education philosophy of the Artios Community. The Artios approach could not be more in sync with her personal philosophies of learning and fellowship, and she feels honored to be empowered to teach from such a biblically grounded foundation. Jessie married fellow Artios graduate Chris Legg in 2017, and they hope to have many years of Artios involvement, pouring into the lives of its students and families. 
EUNICE MONTICELLO
Academy of Arts & History: Music
Elementary Choir
–
BECKY PATTERSON
Minis Music and Drama; Lower Elementary Math and Science
Becky grew up in Selma, Al and graduated from the University of South Alabama with a degree in Elementary and Early Childhood Education.  Becky has been married to Wes Patterson for 20 years and has 3 children at Artios.  Drew is a senior; Cate is a sophomore and Joshua is in 8th grade.  Becky teaches the Mini's Music and Drama on Monday and the lower elementary Math and Science on Thursday. 
–
ERIN SHEEHAN
Elementary Drama Club
Erin Sheehan grew up in Lawrenceville, GA. She was home-schooled through 8th grade and then graduated with honors from Geneva Christian Academy. Erin worked at Medieval Times in many different roles over the course of several years and received excellent training in various areas during her time there. She has enjoyed teaching dance for over seven years and has a passion for helping students understand their worth in God. Erin started working at Artios Academies of Sugar Hill as the Elementary drama club choreographer in 2013, fell in love with the program, and is now the director and choreographer of the Elementary drama club. She also serves as personal assistant to the directors and enjoys the variety of responsibilities she carries each week.
RENAE WEBER
Physical Science; General Science; 4-6 Prep. Science; Health and PE; Government and Economics
Renae Weber has been with Artios for 6 years.  She loves being with the students and enjoys encouraging them in their daily lives.  Renae teaches 4th/5th grade science, 6th grade science, Physical Science, General Science, and Government/Economics.  She graduated with a double major in Psychology and Human Services, and adding on at Mercer gaining her Education degree and  teaching credentials.  Renae has taught in the public, private, and now hybrid systems.  She is married to Brent and they have three children: Sky, Brody, and Kalee.
BRYSON DAVIS
Digital Photography
PLACEHOLDER
PLACEHOLDER
PLACEHOLDER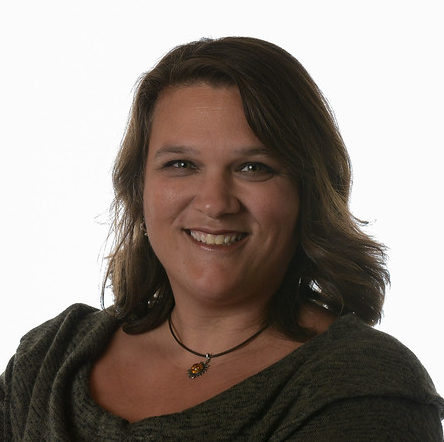 Brittany McDonald
Front Desk Attendant