"Smart is not the acquisition of facts…its wisdom."
We love high school students! High school is where students are starting to come into their own. It's a time where they begin to decide if they truly believe what they have been taught. They are learning who they are in Christ.
They are questioning everything and have a deep desire to understand the world around them and how it relates to the story God has been telling since Genesis 1. Our desire at Artios is to help students foster this desire to understand God's story and their role in it.
High school is the time where students Character, Conscience, Compassion, Courage, and Heart is being challenged, equipped, and pointed towards Christ. At Artios, our goal for high school students is to ensure their creative and intellectual gifts and talents, are competent, fully-equipped, and their hearts are pointed towards Christ so that they leave Artios "Fully-Prepared" for every good work God calls them to.
OUR CURRICULUM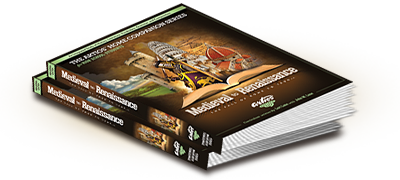 Academics in the Artios High School Preparatory Program are rigorous without sacrificing the hands-on, creative, and integrative approach to the classroom and assignments that Artios is known for. Students can take classes al-la-carte, or they can pursue their high school diploma from the Artios Preparatory program.
ARTS AND ACADEMICS INTEGRATED INTO ONE-SEAMLESS CURRICULUM.
High students can take two programs at Artios:  Artios Conservatory and the Artios Preparatory program. By enrolling in these two programs, you are offering your student the opportunity to take a hands-on, creative, and integrative approach to arts and academics.
CORE CLASS GRADUATION REQUIREMENTS
Worldview and Intro to the Arts| For each year students attend High School at Artios, they are required to take Worldview. Every student must also take Intro to the Arts before they graduate.

Four years of Mathematics | Algebra 1, Algebra 2, Geometry,  Pre-cal, Statistics, Calculus A.

Four years of Science |Physical Science, Biology, Chemistry, Marine Biology, Anatomy, and Physics

Four years of Literature | Each Artios Student goes through four years of Literature (Ancient, Medical/Renaissance, early Modern, and Modern American)

Three Years of Social Studies|World History, American History, and Government & Economics